DJ REPORTS
ONLINE: click here
VIA EMAIL: report@acousticrainbow.com
___
The NEW ACOUSTIC RAINBOW Service to Radio
We are UPGRADING our service to roots radio. Times are changing and technology is changing. Instead of producing a CD of singles, we are now offering an ALBUM DELIVERY SERVICE to 1,000 radio shows plus a DIGITAL DELIVERY to an additional 600 radio shows.
YOUR ALBUM will be physically mailed in rapid time with pre-paid reporting cards. To send your album to radio stations around the world for airplay, call us: 859-255-5700 or email office@woodsongs.com
RECENT FULL CD RELEASES include:
____________________
UNXPECTED by 12 year old Phoebe White featuring RIDERS IN THE SKY CLICK HERE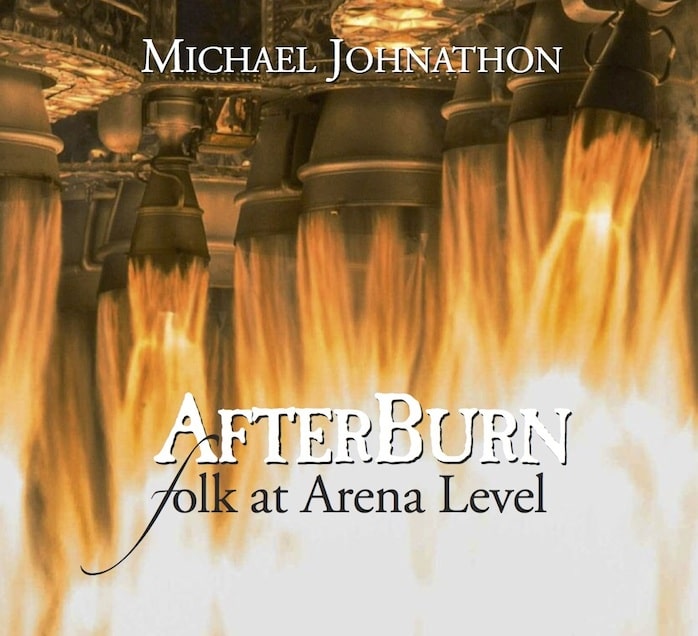 AFTERBURN: Folk at Arena Level  click here
SMALL TOWN

UNDERTOW by RICK LANG

THE WESTERN ALBUM Don McLean

Volume 52 released to radio featuring a new single by TOMMY EMMANUEL click here
VOLUME 51 including a rare 1974 live release of "Vincent: Starry, Starry Night" by DON McLEAN  click here
_

Volume 50 released to radio now featuring a brand new single by JUDY COLLINS click here
_
Your music…
You've written the songs. You've designed and produced your album. You've invested time, a lot of money, passion and hope . . . and finally your CD is ready for release. But … labels aren't signing, agents aren't booking, music stores are closing. How do I reach an audience with my music?
"Nothing happens when your music sits in a box in your garage."
FACT: RADIO WORKS and the majority of DJs still prefer getting your music as a hi-res CD verses a low res MP3. Digital delivery often clutters up a DJs inbox and the chances of them opening/downloading/reviewing/saving/filing and then playing your track is slim to none.
"Most stations prefer physical CDs to digital copies, and full length CDs. Don't bother sending a full press kit." Eric Wolff KCSB FM community radio Santa Barbara, CA.
SUBMISSION AND REVIEW is FREE

to all artists and labels.

Questions? Call us: 859-255-5700 M-F 10-5PM EDT or email: info@acousticrainbow.com

 
Does it work?
From Bob Rowe, artist on volume 46
"Thank you to the Acoustic Rainbow for getting my music out this week to 1300 roots radio stations world-wide and to the Michigan Council for the Arts and Cultural Affairs and The National Endowment for the Arts for notification of a fine grant for our outreach in 2017 and better yet-for letting us know, this week, that our rating is high enough to qualify for automatic re-funding through 2019! WOW Gratitiude."
Are you having trouble getting your music heard? Having trouble finding the stations and DJs who play independent acoustic music? Overwhelmed by the cost of sending your package to a station just to have it pile up on a music director's desk?
You're not alone. We can help.
Now you can release an "acoustic single" from your CD worldwide on a professional music director's service, plus get a complete tracking report of the airplay. The Acoustic Rainbow Radio Sampler not only help get you a tremendous amount of extra airplay and exposure (think of the hundreds of radio shows that DON'T report to the trades!), but it can also save you a huge amount of money in the process.
The Best Albums by Artists sent to Roots Radio Worldwide
How the Acoustic Rainbow Sampler service works:
The Acoustic Rainbow ROOTS MUSIC Sampler: is a multi-genre CD and shipped to 1,600 radio shows on over 1,000 stations in North America, England, Canada, Australia, Europe, Ireland, Asia and South America who specifically program acoustic music of many genres and styles. The AR ROOTS Service presents the best music from the best artists of blues to progressive new-grass, folk, Celtic, Folk Rock, AAA, Bluegrass and Americana. It is the most cost-effective way available for any acoustic artist to reach this many radio shows, DJ's, music directors and programmers worldwide with their music. We release your completed CD to all these radio stations much cheaper than you can do it on your own.
Click here to find out more:
SUBMISSIONS – DO NOT SEND MONEY … Mail your CD for review today (this is a FREE service): Acoustic Rainbow, P.O. Box 200, Lexington, KY, 40588-0200
FULL CD SERVICING to radio is an amazing cost saving. DON'T TRY THIS ON YOUR OWN … it is way too expensive. The Acoustic Rainbow send your entire album on CD to radio at a fraction of the cost because of our co-op arrangement. The service includes a) respose report b) pre-paid DJ report card c) the full CD servicing of your new album the the entire worldwide radio list as hard copy and digital.
Save on the huge costs of sending your CD to roots radio. We can help, call us with any questions: 859-255-5700 M-F, 10-5PM EST!
Questions? Call us: 859-255-5700 M-F 10-5PM EDT or email: info@acousticrainbow.com
---
The ACOUSTIC RAINBOW Samplers can send your full CD to radio worldwide and save you hundreds of dollars in mailing costs.